At Pets Emergency Hospital, our entire staff truly understands and is specially trained for the stress involved when your beloved pet is unexpectedly sick or hurt. We also understand the financial aspects of this stress and will do our best to provide outstanding medical care of your pet in a timely fashion and within your budget.
When you arrive, a highly trained technician or receptionist will assess your pet, get a history and obtain vital signs. Next, one of our veterinarians will examine your pet and will provide a personalized treatment plan for services which will include a written estimate of costs. Next, our staff will go over this plan and answer any questions you may have. If your pet is receiving out-patient care (not being hospitalized), the full balance of the bill must be paid at the time of service.
If your pet is hospitalized, we will ask for payment covering the low-end of the estimated cost of services. The remainder of your bill must be paid at the time your pet is discharged from the hospital.
If you have an unstable patient, we may ask for emergency consent for treatment which allows us to quickly perform life-saving diagnostics and therapies. During each of these scenarios, we will do our best to work within your budget, veterinary standards of care, and guided by your wishes.
We unfortunately do not have in-hospital financing or payment plans.
Caring for your pet in an emergency situation can be emotionally stressful – we understand that it can quickly become financially stressful as well. For your convenience, we offer a variety of payment options:
Visa, MasterCard, Discover, American Express
Electronic Checking
Cash
Payment plans through Care Credit. Low monthly minimum payments
If applicable (see below), financial assistance via the Ladybug Fund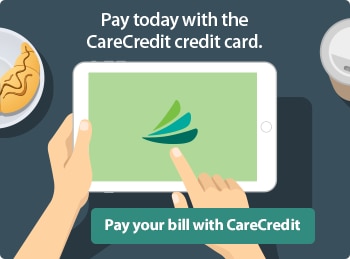 ---
The Ladybug fund is a private, non-profit organization that makes emergency veterinary care a possibility for Colorado pet owners who can't afford it. Please visit their website
http://www.theladybugfund.org/
Pet owners who receive these funds must document financial hardship, commit to following through on required aftercare and demonstrate responsible pet ownership.
100% of your donated funds are distributed to clinics that meet the guidelines of the Ladybug Fund. All contributions are matched by the emergency hospital providing service.
Pets and their families can look forward to quality veterinary care, recovery and peace of mind.